PREPARING FOR YOUR CO.STARTERS GENERATOR TRAINING
Our team is looking forward to supporting your work in your community. In order to make sure we all make the most of our time together during the training, there are several items we want to share.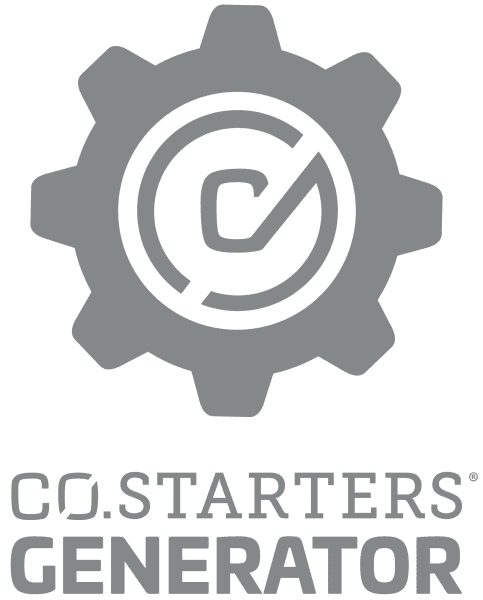 What to Expect
This in-person, half-day CO.STARTERS Generator Training equips potential facilitators with the tools needed to bring the CO.STARTERS Generator program to your community. Over the five hours, we cover:
The CO.STARTERS story

What CO.STARTERS Generator is & how it works

The CO.STARTERS Canvas framework

Good facilitation

Customizing the Generator program for your context
Who to Send
Select facilitators who:
have experience starting and executing projects

inspire students to take initiative

are willing to use community connections to point students in the right direction

enjoy working with groups of teens

are passionate about helping others succeed
Your Responsibilities for a Community-Based Generator Training
Recruit Trainees
:
First, we need you to recruit up to 15 potential facilitators for your community-based CO.STARTERS Generator Training. These participants need to attend the entire half-day training in order to be certified.
Communicate with the Training Team
:
Two weeks prior to your training, you'll need to hop on a call with your trainer to go over final details. Be ready to share the number you are expecting at the training and a little bit of information on the participants who will be in attendance.
Buy Food
:
Since participants are donating their time, it's helpful if you provide food during the training. At a minimum, plan to provide lunch and some snacks.
Select Venue & Setup Room
:
It's really important to have a comfortable room with enough space that participants and the facilitator can sit facing each other. See the diagrams below for recommended setup. It is also  important to have a whiteboard or flip chart available in the room to capture some of the ideas brought up in discussions.

Questions? Don't hesitate to reach out.
We want to make sure that following the training, you have all the tools needed for launching a successful and impactful program. If you have any questions, please don't hesitate to reach out to us here. We look forward to being with you and supporting your work!